Beach Constructions (NSW) Pty Ltd received a 2019 Professional Excellence in Building Award at The Australian Institute of Building (AIB) NSW awards ceremony at Darling Harbour on Friday, 26th July.
One of six finalists, Beach received the only Award in the open category "other" for Heritage, acknowledging the company's technical capability as well project and stakeholder management skills.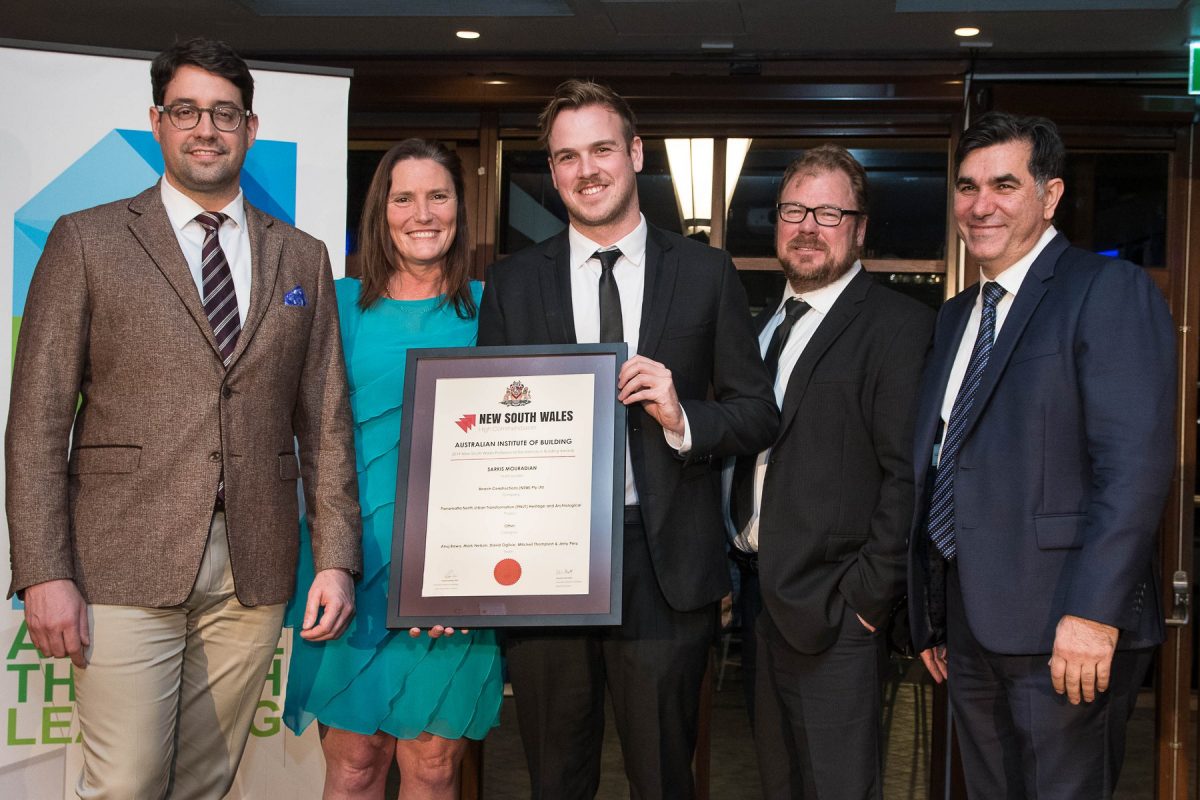 "We are absolutely thrilled to receive this award for the restoration of five state significant buildings within the Parramatta's heritage core", said Sarkis Mouradian, Construction Director at Beach Constructions NSW.
"In 2017 we were engaged to undertake Stage 1 of the Parramatta North Urban Transformation Project (PNUT) by UrbanGrowth Development Corporation after a successful competitive tender process.
" The Norma Parker Building (1840s), Laundry Building, (1847), former Lunatic Asylum (1847), Recreational Hall and Cricket Pavilion were in disrepair and needed major structural and building repair to ensure stop these historical buildings from deteriorating further.
"As the second oldest British settlement on the mainland, we knew from the beginning how important this project was, not only to Beach, but the community and this award also recognises that importance.
"The buildings and the surrounding lands, hold significant cultural meaning and archaeological importance for both European and indigenous Australian communities.
"I would like to thank the Beach team, our sub-contractors, NSW UrbanGrowth Corporation and the project stakeholders for helping us deliver a successful project that led to us winning this prestigious award.
"Like all projects, there were challenges and we had to think outside the box for solutions, but the project team was committed to ensuring that we restored these buildings for future generations to enjoy.  We are very proud of the PNUT project and our involvement".  Mr Sarkis Mouradian said.